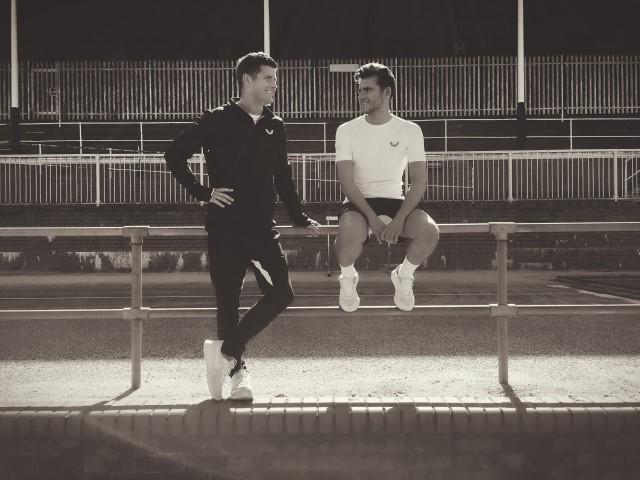 Phil Hyland's nephews, Thomas and Philip Beahon, both former professional sportsmen, have set up their own sportswear clothing business, Castore. Here's what they say:
Created to disrupt the global sportswear market, Castore is the world's first premium sportswear brand for men and brings a new level of performance quality to the men's sportswear sector.
Castore products are made from a specially constructed high performance Italian fabric and utilise patented technology never before seen in men's sportswear to create more technically advanced garments for serious athletes and more discerning gym goers.
Castore – Premium performance sportswear for men
The foundations of Castore lie in a relentless focus on performance enhancement and all products contain innovative features – from fully bonded seams to minimise weight, micro laser-cut holes to enhance ventilation and a unique anti-odour technology ensuring the t-shirts never smell; if you are wearing Castore, you know you are wearing the very best.
Castore is also providing free sportswear to 5 Olympic sportsmen who have high hopes of a medal at the Olympic Games in Tokyo in 2020.
Exclusive to readers of this email: enter the code 'find away' at checkout to receive a 25% discount on all orders. Shop the collection here.