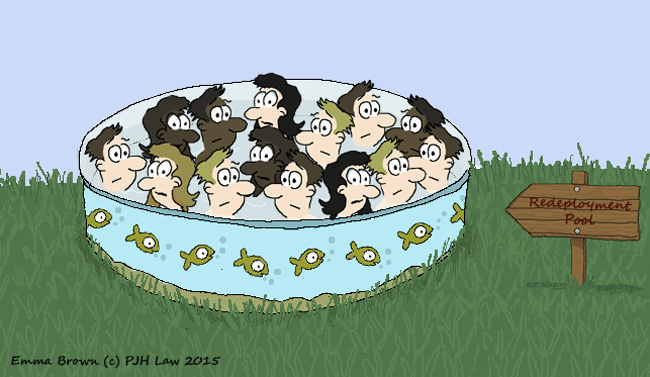 In good weather a dip in the pool is welcome. As the weather is good I will keep it brief. The law on redundacy pools is straightforward. Provided the employer has conisdered the issue then the choice of pool is not one an Employment Tribunal can substitute a view on.
The pool chosen has to be one that is within the range of reasonable responses. A pool will be outside the range if no reasonable employer would have chosen that pool.
Here's an example of a pool which may well be outside the range of reasonable responses:
| | | | |
| --- | --- | --- | --- |
| Job Title | Present | Future | Surplus |
| Engineers – Mechanical/Electrical – day shift/afternoon | 8 | 5 | 3 |
The pool may well be unreasonable as mechanical engineers are not interchangeable with electrical engineers. The employer would be comparing pineapples and grapefruit. Also the pool runs the risk that the bottom 3 engineers are all one one either electrical engineers or mechanical, leaving the employer exposed to having an excess of one trade and too few of the other.
So the key issue is interechangeability. Pool based on whether those in the pool are capable of doing one another's job
The pooling would be better done this way:
Job Title

Present

Future

Surplus

Mechanical Engineers – day shift/
afternoon

4

2

2

Electrical Engineers – day shift/
afternoon

4

3

1