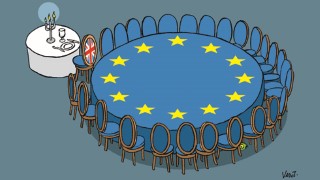 The European Union has been a contentious issue in the UK from practically the day we joined. However with David Cameron promising a referendum there is a real possibility that the UK might leave the E.U in the near future..
Here are some of the impacts an European separation might have on employment law.
1. Family Friendly Rights
Rights for new and expecting parents are often criticized for not being business-friendly. Recent legislation such as Shared Parental Leave can create both financial and logistical problems for smaller businesses and there is also often a lot paperwork and box ticking involved in family friendly policies.
Whilst an exit from the E.U would in theory allow the UK to repeal current family friendly laws the reality is it would be unlikely that family friendly rights would be scaled down or repealed, for larger firms in particular, family friendly policies are a way of attracting and retaining talented staff.
2. Discrimination Rights
Discrimination rights are often criticised, particularly by smaller businesses, as being very expensive largely due to the cost of implementing reasonable adjustment in both employment and recruiting. Whilst many of the protected characteristics are imposed by the E.U law, some, including race, sex and disability discrimination laws were in force before the UK was required to implement them by the EU.
Whilst it is unlikely an exit from the EU would result in the UK scrapping all discrimination law it would mean that there could be a cap on tribunal awards for discrimination claims, something which E.U law currently prevents.
3. Working Time
This is the topic where most change is likely should Britain leave the EU. The Working Time Directive currently allows a maximum of a 48 hour working week and also sets strict time keeping restrictions. This is a directive that was not in place before joining the E.U so could be amended upon leaving, however it would be met with fierce opposition.
Furthermore the recent Lock v British Gas and Bear Scotland holiday pay cases could be overturned by UK statute.
Finally Agency workers would no longer have the same rights as regular employees. This would allow a more flexible and cost effective flexible labour market. These changes whilst unpopular with employees would be perfectly implementable as they are all results of EU directives.
Considering the in/out referendum will be a big issue for small, medium and large employers it is something worth bearing in mind should the referendum be next year.